What do you do when your downtown Fayetteville with a bride and it starts to rain?! Re scheduling the shoot in not an option. Make up is done, hair is done, dress is on, flowers are here, so we shoot. We ducked under the market house for some bridal photos until the rain stopped. The buildings aren't the nicest downtown though, so Terry improvised. One of the best editors in the state, Terry has been using Photoshop now for over twenty years.  Check out this before shot: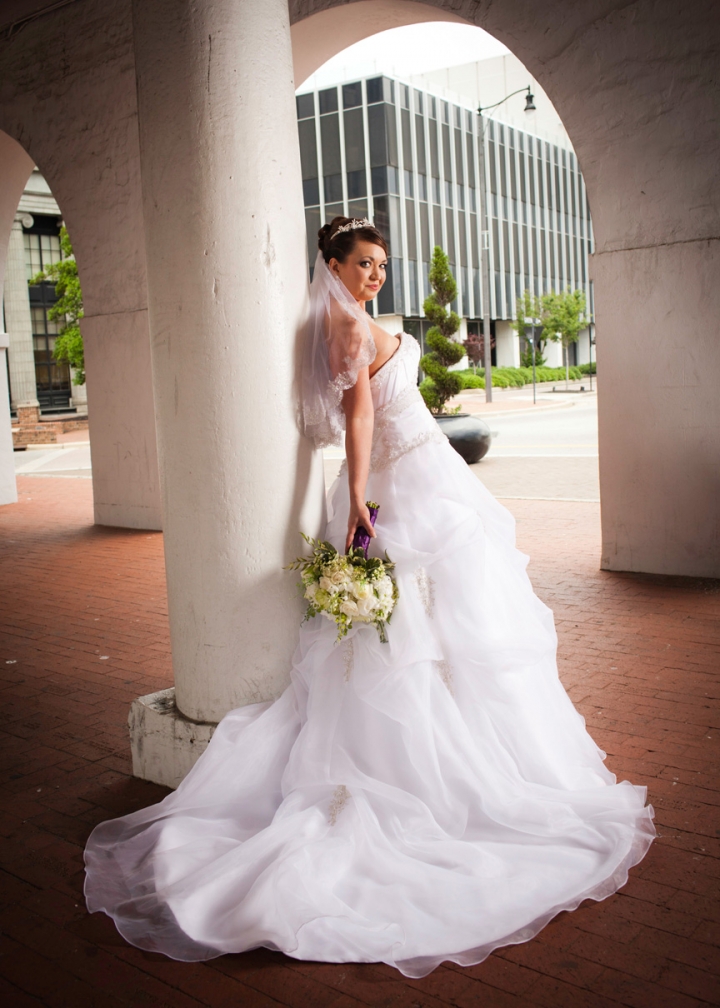 Nice, but the column is a little dirty and the building isn't the prettiest. SO, the after: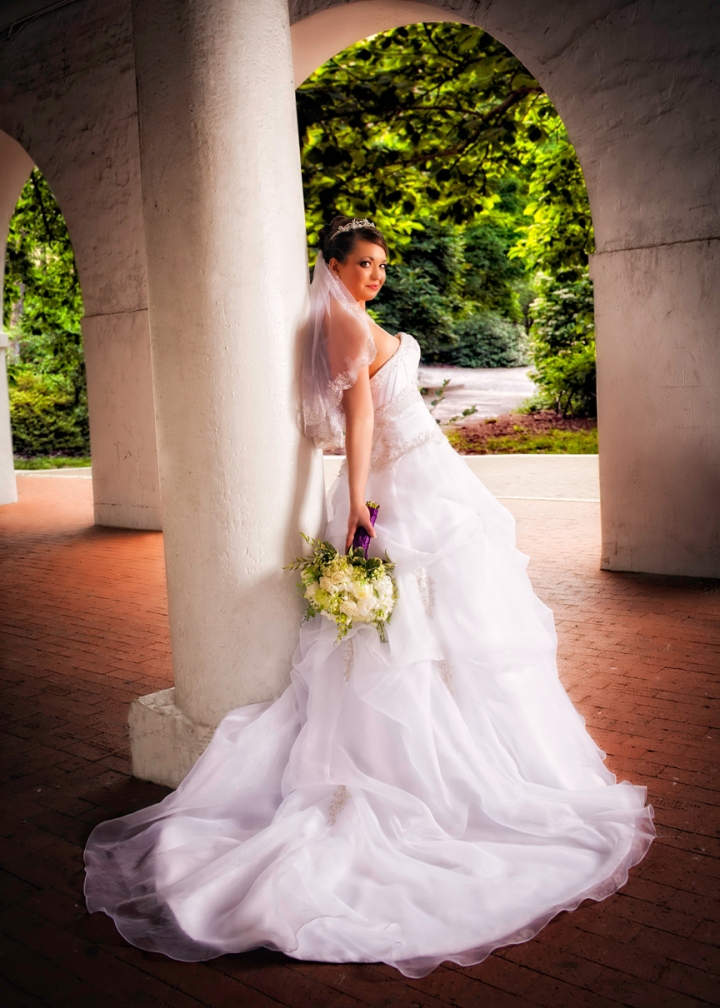 Better?! I love it! Hire us for your bridal session and wedding today =)!