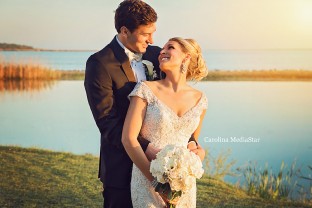 Wedding day portfolio from various weddings in the North Carolina area! CarolinaView full post »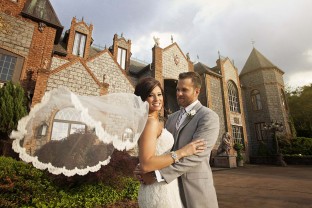 Featured Wedding Photography in Fayetteville, Raleigh, Chapel Hill, Durham, NC and beyond by Carolina MediaStar!View full post »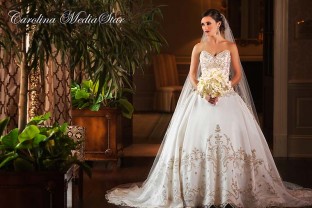 Bridal Photography by Carolina MediaStar in Fayetteville, Raleigh, Durham, Chapel Hill,View full post »
A collection of Engagement Pictures by Carolina MediaStar. Wedding and engagement photography in North Carolina.View full post »
Our wedding day coverage with fully edited images (to include skin retouching), digital downloads with full resolutionView full post »
What story are you trying to tell through your Photos? Meet Carolina Mediastar, a Fayetteville, NC based wedding, engagement, bridal, and family photographer! Whatever you have to celebrate; a new baby, getting married, celebrating your anniversary with the one you have loved for years, even a family reunion. Natural photos, Surreal photography, whatever your mood or memory, wherever and whenever you want to capture your important moments, Carolina Mediastar is the place to call.

Tired of looking for a professional photographer that gives you images with style, fashion, amazing quality and more at the affordable price we know you want?
Your search is over. Carolina Mediastar in Fayetteville, NC captures the story you are trying to tell for a price you can brag about. Carolina Mediastar will give you pictures that will keep those memories and emotions alive for many years to come!
Our wedding day coverage with fully edited images (to include skin retouching), digital downloads with full resolution images and a print release, and a print credit for a beautiful Italian made coffee table book begins at $2470.00. Bridal and engagement sessions are also available and included in some packages! The Carolina MediaStar Family would love to meet with you, or set up a phone chat, to hear more about your special day! This will also give us an opportunity to show you our wedding books. Please e-mail us for full pricing information and to set up a consultation (info@carolinamediastar.com). We hope to hear from you soon!

Based out of Fayetteville, NC Carolina Media star can and does travel! Give us a call today to find out how we can meet your needs. Style, theme, tradition, we don't judge. Caroline Mediastar wants to speak with you. Call today for more information about the packages we offer.